Daphne nó Eglantine
| | |
| --- | --- |
| Fullname: | Daphne nó Eglantine |
| Played by: | Natalie Portman |
| Gender: | Female |
| Age: | 23 |
| Birthdate: | June 8th |
| Class: | Courtesan |
| House: | Eglantine |
| Occupation: | Courtesan |
| Province: | l'Agnace |
| Country: | Terre d'Ange |
| Parents: | Julien nó Eglantine and Sophie nó Eglantine |
| Siblings: | ? |
| Marital Status: | Unwed |
| Children: | None |
Known Information
Daphne is the daughter of a famous celebrity couple from Eglantaine House in Elua, Julien and Sophie no Eglantine.
Background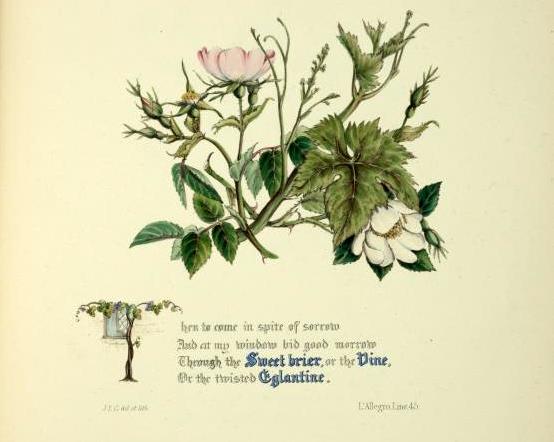 Daphne was born to a famous celebrity power couple. Her father, Julien no Eglantine was a famous dancer and composer of music, while her mother, Sophie no Eglantine, was an accomplished singer and stage actress. Both were Eglantine courtesans much sought after for their talents and their names were known throughout the land. Later, after both had completed their marques, they became a couple within the House, frequently performing with each other, while also taking select assignations outside of their relationship. Eventually, they retired and had Daphne. It became apparent at a very early age that they had created a prodigy. By age three, she had composed her first piece of music upon an old harp in her parents' music room. By age five, she was singing and dancing at fetes given by the nobility and at age six, her parents sent her to foster at Eglantine House so that she could receive the proper education of a performance artiste while also serving Naamah, as her parents did. At Eglantine House, she received advanced training in the harp, singing and music composition, as well as stage acting. She also received special, individualized training in a new and popular dance from Milazza, ballo, or 'ballet', as it is known here in Terre d'Ange. She debuted at the age of sixteen, and within a year and a half, she had completed her marque. She has opted to stay in Eglantine House for now, since her very close childhood friends, Noire and Jeremie, are also there and she still enjoyed the lifestyle, though there was a plan to become independent after her marque was met. Most of her assignations are not of a sexual nature, now that her marque has been met because an exclusive contract with a secret, high ranking patron until very recently. She has also become more selective with patrons when it comes to assignations, though she does still have them. She is mostly sought after for her performing arts skills, especially her harp playing and her dancing. She has her own harp, as well. Made of rosewood and hand painted with pale pink cherry flowers. The extremely expensive instrument was a patron gift, given by the Royal Family, in appreciation of her talents displayed at the Longest Night fete at the Royal Palace the year she debuted. It is her most cherished possession.
Personality wise, given her display of confidence whilst performing, some might be surprised at Daphne's shyness off the stage. She tends to be quiet and unassuming in public, unless she is performing, preferring the company of her two friends, Noire and Jeremie. All three debuted together. She has a romantic involvement with Jeremie. They consummated their relationship on the Longest Night after they both debuted, but did not continue their relations until both had completed their marques. They are known as a couple within the House, much like her own parents were in their heyday, though both still have assignations with patrons. She frequently performs pieces of music he has composed for her, and vice versa, or they will perform together, sometimes even with Noire. Also a perfectionist, every performance must meet her own personal expectations, else she will fall into a funk.
Inspiration
Contacts
Logs